Welcome to TOP BLOGS BY CRAFTERS TOPLIST
Since 2006 we have had the best art, craft, sewing, knitting, needlepoint, designer, woodworking, painting, illustration, story telling, cross-stitch, free craft articles, doll making, folk art, primitive, country, seasonal, mixed media, abstract art, scrap-booking, e-products, crazy quilting, quilting, vintage, Victorian, shabby chic, printables, beading, gardening, food, altered art, candle making, Americana, holiday, animal crafts, wool felting, textile, food crafts, applique, basket making, abstract art, contemporary art, creative embroidery, watercolor art, wearable art, ribbon crafts, crewel, decorative painting, crochet, digital art, graphic art, dried floral design, fiber art, weaving, wedding crafts, baby crafts, fragrance crafts, gourd painting, home decor,paper crafts, jewelry making, lamp making, rug making, soap making, stamping, stenciling, tie-dying, pottery, handbag making, purse making, totes making, pocketbook making, polymer clay, potpourri, etc. blogs by the best artists and crafters on the web listed on our Top Blogs By Crafters toplist.


If you'd like to see over 500 blogs by artists and crafters please visit our main Top Blogs By Crafters website.
If you'd like to search our TOP BLOG BY CRAFTERS TOPLIST for our more popular categories just CLICK ON one of the categories below for the blogs in the category you're interested in:
Or, if you prefer to search by keyword, just enter the blog name, craft category or keyword in the search box below and then click SEARCH:
Site Of the Moment:
CLARE'S CRAFTROOM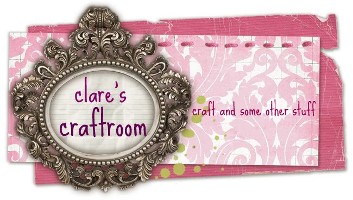 Clare's Craftroom designs and sells Australian craft patterns for stitcheries, dolls and decorative painting .
Rank
Site
In
Out

151

Abyquilt

0
1034

A good friend is like warm quilt wrapped around the heart.

152

Artmixter

0
533

A mixture of art and thought...with a bit of everyday life on the side.

153

SympleTymes

0
1899

Symple Tymes
Presents Cloth Art
By: Sherrie Nordgren
YesterYear, Whimsical, Prim, Folk Art, Mix Media,
Also creating with Vintage Patterns

154

Artisan At Heart - Quilting and Longarm Adventures

0
576

Quilting is like breathing. If I can't do it, I get very cranky.

155

gatherings100

0
1923

A long time crazy quilter who enjoys sharing the beautiful and fulfilling ventures of crazy quilting.



156

Iva's Creations

0
924

I am an artist who loves making vintage-style fancies and paper mache collectibles. I sell on eBay, Pfatt marketplace and from my website. Look forward to your visit.

157

Snapdragon's garden

0
744

A candid account of building a business based on my twin passions of flowers and fabrics. Follow the development of new projects. Learn about the ups and downs of trying to market craft items in a congested market.

158

jennys-sewing-studio

0
853

SINGER, Janome and Baby Lock dealer offering full service, parts and classes. We sell quilt and craft fabrics and offer extensive classes.

159

Pat Sloan's Place

0
1437

Life's a Journey
Feel The Twinkle!

160

Lemon Tree Tales

0
2067

Threaded Crafts, Doll Making, Quilts & Sewing

161

The Gathering Room

0
471

A special place on the web that I will share craft & swap ideas, along with trips and stories of everyday happenings and family memories

162

Pieces From My ScrapBag

0
561

If we are to live life in harmony with the Universe, we must all possess a powerful faith in what the Ancients referred to as fate. Currently, what we call it is destiny. From the movie "Serendipity"


163

Under Construction

0
952

Hi, I'm Melissa and this is my little corner of the blogosphere where I write about my attempts at craftiness.

164

CyndiLou's Do-Whah~Hoop-lah!

0
446

This is my pledge. . .I will record my daily activity and report on my designing. I am seeking creativity,self-satisfaction, inspiration & authentisity. I am an artist, designer,sewer,painter,inventor and a family participater.I am always looking! (Try an

165

Tammy Gilley

0
622

Creativity is not tidy.

166

A Beautiful Mess

0
596

The personal blog of Elsie Flannagan.

167

Quilting Gallery

0
728

Quilting Gallery features the Quilting Bloggers directory with more than 2,250 quilters from around the world, free patterns and tutorials, tips and techniques, fabulous photos of finished quilts, industry news, guest appearances and contests and swaps.

168

Mixed Media & Digital Collage by Peggi Meyer Graminski

0
886

Mixed media and digital collage. Shabby chic, French, country cottage style crafts. I try to post new things everyday, so please drop in for a visit!

169

A Day in the Life with Gina K.

0
937

Papercrafting with Gina K. from Gina K. Designs. Here you will find samples, tutorials, and giveaways with a little bit of life mixed in.

170

Dawns Quilt Corner

0
389

A website where quilters can connect and share information, ideas and techniques.

171

ART BY MICHELLE

0
504

My blog is mainly about my latest dolls & patterns I have designed also workshop details, sometimes I discuss other arty things I doing at the time.

172

Minna's Dollhouses

0
539

Finnish miniaturist's weblog about her dollhouse crafts hobby.

173

Lolo's Child

0
1391

A place to share, mostly my dolls in progress (DIPs), some other fiber and fabric art, perhaps a soap thought or two, and probably some public angst as I sort my brain!

174

Nancy's Arts, Crafts and Favorites

0
1073

I paint in oils and watercolors, and show some paintings for sale. Every day I add a new craft idea, mostly simple ones, that anyone can do using referenced materials given on the post. I give lots of pictures and specialize in fiber arts, knitting, and

175

PaperFections

0
1358

Copic Marker Certified Designer. Cardmaking, Papercrafting, Scrapbooking, Tutorials, Rubberstamping with Lockhart Stamp Co, Spellbinders Paper Arts, PaperTrey Ink, Cornish Heritage Farms and more! By Sharon Harnist

176

Melody Crust - Fiber Artist

0
550

My quilts are colorful, graphic, vibrant and joyful!! I use color and texture to explore the glories of nature. Realism or abstraction, are used as best fits a theme or concept. I enjoy the challenge and excitement of translating my vision into quilts thr

177

Primitive Pursuits: Handpainted Buttons

0
722

I create very limited editions of hand made, hand painted wooden and ceramic (sewing) buttons. My buttons are mainly in a primitive or altered art style. I also dabble in altered art, fused glass and ceramic jewelry.

178

Middle of Nowhere

0
1154

I am Professional children's illustrator, toy artist and collectible toy maker living in a beautiful part of the Cotswolds countryside. My blog is all about crafting, countryside, cooking and cricket. Not all at once mind...

179

Rubber Stamps & Paper Crafts Blog

0
765

Rubber Stamping and Paper crafting of all sorts. From Cuttlebugging to digital and hybrid story books and projects, you'll find it in this blog.


180

downunderdale

0
770

ramblings about textile art and other things relevant or not

181

Maureen's Vintage Acquisitions

0
494

I am primarily a crazy quilter, I am using my blog to show my work, teach others some techniques, and am hoping to inspire others to try this versatile stitching art.

182

vivienne sliwka

0
1078

Inspiration, people, places and my creative path.

183

ethel and edna

0
465

ethel & edna are 2 "mature" ladies (at least that's what their Uni told them). Being in their late 30s/early 40s doesn't mean they're getting bus passes just yet. They love to paint, stitch, and generally hoard "treasure" and make stuff - usually wi

184

Craft From My Heart Blog

0
874

My blog is just a quiet place to write and discuss what I am painting and creating. I also post painting and crafting tricks and tips. You will find crafting and painting tips. Now and then I will give you crafting and painting tips. Often I will write a

185

Stamps, Paper, and Ink

0
923

A tapestry of design using rubber stamps to create original cards, pages and gift items.

186

Olde Annie Primitives

0
1213

I love creating seasonal ornies and tucks and one of a kind gatherings, greeters, shelf sitters and much more! This is my own little corner to share those with you.

187

Primitive Folk Art

0
682

A blog about creating primitive folk art dolls. I share my latest creations along with tips and techniques.

188

I'm going crazy; you come, too

0
1187

Crazy quilting and anything else that may cross my very fertile mind.

189

Homespun-Hannah's Blog

0
966

sewing blog all about Americana & prim-style clothing.

190

Rabbit Hollow Prims

0
843

Offering Prim Dolls of Yester-Year, One Stitch at a Time...

191

The Dollie Storage Room

0
755

If you think living with a few women is difficult try living with 1796 dolls. It can be downright hazardous. They think they are human and make demands. One demand was a blog of their own for stories about their life in "The Dollie Storage Room."

192

Love Country Living

0
901

A simplier life. Made in the USA. Ramblings from a Country family and the country life. Crafts, critters, cooking and more...

193

Journaling Junkie

0
786

A blog for scrapbookers or others that are interested in journaling. Challenges are offered to spur the imagination and get you thinking.

194

Janet Perry

0
1291

An encyclopedia of needlepoint and thread information for all stitchers. Learn about Janet M. Perry's needlepoint projects, read book and product revies, and find articles about techniques, threads, and more.

195

Rosebud's Cottage

0
883

There's always something to talk about in the quilting world!

196

Just Plain & Simple Me

0
808

Prim crafting, re-purposing, cooking, antiquing...and visiting with those who love the same things.

197

Let's Talk About.......

0
668

I named my blog after my 3 year old's favorite phrase - "Let's talk about...". Join me, let's have a cup-a-tea and talk about dolls, crafts, exercising or other fun topics.

198

Charming Designs

0
653

Laurie's Charming Designs blog.

199

Ramblings of a Fabric Obsessor

0
822

I am a new quilter struggling to find time to fit everything all in! I am also working on losing weight and trying to find Mr. Right. I took up quilting in January 2007.

200

Layers of Color

0
1004

Layers of Color is an online boutique where stampers can find unique stamp products and be inspired by fresh out-of-the-box ideas.
Page:
1
2
3
[4]
5
Last Update: Sat, 11.18.17 18:31
Next Update: Sat, 11.18.17 19:01
Next Reset: Fri, 12.01.17 3:46
Sites: 209