Welcome to TOP BLOGS BY CRAFTERS TOPLIST
Since 2006 we have had the best art, craft, sewing, knitting, needlepoint, designer, woodworking, painting, illustration, story telling, cross-stitch, free craft articles, doll making, folk art, primitive, country, seasonal, mixed media, abstract art, scrap-booking, e-products, crazy quilting, quilting, vintage, Victorian, shabby chic, printables, beading, gardening, food, altered art, candle making, Americana, holiday, animal crafts, wool felting, textile, food crafts, applique, basket making, abstract art, contemporary art, creative embroidery, watercolor art, wearable art, ribbon crafts, crewel, decorative painting, crochet, digital art, graphic art, dried floral design, fiber art, weaving, wedding crafts, baby crafts, fragrance crafts, gourd painting, home decor,paper crafts, jewelry making, lamp making, rug making, soap making, stamping, stenciling, tie-dying, pottery, handbag making, purse making, totes making, pocketbook making, polymer clay, potpourri, etc. blogs by the best artists and crafters on the web listed on our Top Blogs By Crafters toplist.


If you'd like to see over 500 blogs by artists and crafters please visit our main Top Blogs By Crafters website.
If you'd like to search our TOP BLOG BY CRAFTERS TOPLIST for our more popular categories just CLICK ON one of the categories below for the blogs in the category you're interested in:
Or, if you prefer to search by keyword, just enter the blog name, craft category or keyword in the search box below and then click SEARCH:
Site Of the Moment:
Rock River Stitches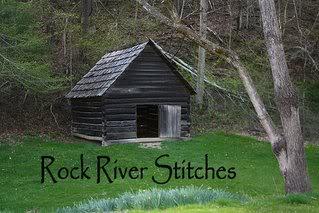 I am a primitive crafter of handmade wares along with my own original patterns. My hobbies are photography, gardening and sewing. You can see many posts on those subjects on my blog.
Rank
Site
In
Out

1

Hand Stitched Stories

178
253

UK textile artist and embroidery designer keeping the art of hand embroidery alive through tutorials, patterns and projects

2

Tag Along Teddies

30
1157

The continuing saga of a craft designer! A chatty, humorous chronicle of my craft and life adventures, new craft and bear pattern designs and life in general.

3

Ro Bruhn

21
771

I use my blog to show what I'm working on and anything to do with my art. I make hand made fabric and paper journals, jewellery, paintings, hand carved stamps, textile art, printing, mosaics etc. I also teach workshops in most of my art forms.

4

Gone Felting

8
360

Wet felting of accessories and home decor pieces

5

SEWING WITH MOONBEAMS

8
1414

Sharing a little of my life and how my imagination takes shape into art dolls.

6

Bearing All

6
1347

I create original teddy bears for adult collectors. 'Bearing All' chats about my life as a bear artist and beyond.

7

janerobinsontextiles

6
518

Textile Art, Stitched Textiles and Mixed Media

8

Rag Rescue

6
1167

Behind the scenes of Rag Rescue's fabric treasure trove selling a range of recycled vintage textiles, embellishments and haberdashery items for designers and crafters

9

Silk Ribbon Embroidery

6
1077

Devoted to Silk Ribbon Embroidery
Tutorials in Stitches, Individual
Flowers, Free Designs and Hints.

10

Louise Peers Miniature Bears

6
749

Miniature TeddyBears and Friends lovingly handsewn by myself.

11

Aunt Mannys Creations

6
773

Delve into the world of a primitive crafter. Journaling family, friends and business. Visually stimulating and much to see. Buy something, swap something or just take a gander.

12

FitzBirch crafts from the cupboard

4
1242

Sisters and Nieces crafting across one continent

13

It's Just Frankly Kute

4
1400

My site is about the plush stuffed animals I create, cloth dolls, rag rugs, crafts I create, contests, recipes, free craft projects, or ideas, my quilts, pillows and what ever else I can think up.

14

Needle and Clay

3
1496

I'm a dollmaker who offers a daily report on other dollmakers.

15

My Photo & Fiber Art

3
478

A collection of fiber art creations, photographs and stories.

16

Teri Berry

3
447
The journey of a home-crafter to textile artist (felt maker), business owner and designer-maker.

17

Art and More

2
1999

Works of Art: Paintings, dolls, jewelry, ornaments and more.

18

Robin Willson Designs

2
863

printable gift bags, boxes, cards, scrapbooking

19

Vintage Fabric

2
444

About the vintage fabric I sell, where it comes from and how it us used.

20

Kids Birthday Party Ideas

2
861

Kids Birthday Party Ideas is not only a site where you can find ideas for party themes, but I also feature lots of crafts & party decorating ideas that is easy on your budget and can be adapted to suit any theme you choose for your child's birthday party.

21

Top Blogs By Crafters Blog

2
686

Do you like blogs - especially blogs written by artists and crafters? If you do then please subscribe to our Top Blogs By Crafters Blog. It's filled to the brim with information on our Top Blogs By Crafters toplist. Check it out and see what's going on.

22

Art by Helen Grossman

2
1153

This is blog site that showing my current work. I am working with different mediums, including fibers, paint, gourds, clays, beads, paper, found objects, etc.

23

Else's Bellas Artes

1
1360

Arts & crafts (stamp carving, paper crafts, crochet, knitting, sewing, quilting and more!), free patterns, craft chat.

24

Karen Combs' Blog

1
1229

Karen Combs' Blog: My life, thoughts, quilts and adventures as a traveling quilt teacher.

25

Let's Talk About.......

1
658

I named my blog after my 3 year old's favorite phrase - "Let's talk about...". Join me, let's have a cup-a-tea and talk about dolls, crafts, exercising or other fun topics.

26

Staffordshire Garden Designs

1
1249

Exploring the world as a mixed media artist, I make original collage art charms, broken china jewelry,mixed media paper arts, and love trying new things usually several at a time.

27

Dawns Quilt Corner

0
377

A website where quilters can connect and share information, ideas and techniques.

28

Capadia Designs

0
1618

Daily postings primarily featuring Cricut and the Design Studio program. Hundreds of free .cut files, tutorials and videos. Product reviews, project ideas, shared creativity and lots of fun!

29

Bucks County Folk Art

0
522

Here in historic Bucks County, PA, I am surrounded by inspiration to preserve a bit of the past. I create warm and cozy folk art using old-fashioned materials of bygone days.

30

Iona Rose Designs

0
780

Iona Rose Designs,

Specializing in Handmade Cards and Keepsakes, come and visit us, learn new techniques, join in with challenges and be inspired.

31

Art Chick Studio

0
773

My online art studio is filled with my art, crafts, photography, glass art, ideas and inspiration!

32

THis Art that Makes me Happy

0
674

My blog consists of paper crafting of any sort. Family, photography, or anything else that comes along. I am a lover of all things vintage, and love taking my blog followers along my junk/treasure hunt. My camera is always at my side. My blog is just a ha

33

My Little Space On The WWW

0
691

This is My Little Space On The WWW where I share my love of crafting, (mainly stamping). I also love to make my own flowers. I'm a DT member of : Passion for ProMarkers, Wags 'n Whiskers, Truly Scrumptious, Pollycraft & Spesch Designer Stamps.

34

Bare Cub Designs Blog

0
598

Bear making by Helen Gleeson

35

Fired With Imagination

0
790

Hi, I'm Joy. I am a Craftsman of the Guild of Enamellers and a Senior Art Clay Instructor. I love having fun with Art Clay Silver, Enamel, Glass & Heat. I teach it, work it, make it and sell it! Follow my blog to see what I am up to and check out my websi

36

Waste Not Do Want

0
380

... here's the tale of a renaissance womans' committment to create beauty from collected, scrounged, inherited, fossicked and acquired hoardes. Gorgeous secondhand, pre-loved stuff, regarded by others as waste, are her treasures. Time now to recycle ~ re

37

the creative closet

0
1015

my little corner of the stamping and scrapping world

38

Graceful Rose

0
806

Original art and hand painted home decor, vintage treasures, tea related items and paperie.

39

Diarikom

0
629

a picture of life which is made up of short character studies and photos.

40

A Life Unrehearsed

0
744

My personal blog where I share my love for life, friends and papercrafts, rubber stamping, card making and scrapbooking! Enter in, I'm always creating something! Love stamps and ink, the possibilities are endless!

41

Farm Field Primitives

0
1148

I love creating prim decor for our home. My blog features these hand made projects. My favorites are stitcheries as well as seasonal designs. I also enjoy finding pieces at garage sales, etc. to remake into everyday home accents. I also have a link to my

42

Marlaine Verhelst Doll Artist

0
310

Art dolls, handsculpted directly in porcelain. Gallery, dollmaking tips (cd and books) and info on workshops and doll holidays



43

Cecil and Co.

0
473

specializing in one of a kind and limited edition handbags that have a modern look with vintage styling.

44

Stamping, Painting, & Coloring Make me Giggle

0
698

I have always had a passion for drawing and vivid colors. My friend Marge introduced me to the art of stamping in 2002 and I've been hooked ever since! In 2004, I started teaching workshops in homes and at various events. I also love to paint and color! I

45

Artbymecindy

0
697

I display my Primitive Folk Art Dolls. I show dolls I have for sale and links to my selling sites. Stop by and see what I might be creating!

46

Horizons

0
729

The art and soul of quilting.

47

lisajhoney's sweet things

0
851

I have a passion for sewing and papercrafts. At the moment i have been madly creating all sorts of felt food and would like to share any hints and tips with readers.

48

Two Crafty Mules

0
404

Crafty goodness varying from tips to projects and swaps.

49

sredeluxe

0
1227

A Designer's Musings on Creativity & A Forum to Share the Inspiration ..... Whether in Silk Ribbon, Crazy Quilting or Beading ..... With a Bit of "What Ever" Tossed in for Good Measure!



50

Sanqunetti Design

0
680

Offering Freebies, Clipart sets, creatables, printables, chic, cute and fun! Great resource files for designers and crafters!
Page: [1]
2
3
4
5
Last Update: Thu, 09.29.16 1:20
Next Update: Thu, 09.29.16 1:50
Next Reset: Thu, 10.06.16 19:20
Sites: 209