Welcome to TOP BLOGS BY CRAFTERS TOPLIST
Since 2006 we have had the best art, craft, sewing, knitting, needlepoint, designer, woodworking, painting, illustration, story telling, cross-stitch, free craft articles, doll making, folk art, primitive, country, seasonal, mixed media, abstract art, scrap-booking, e-products, crazy quilting, quilting, vintage, Victorian, shabby chic, printables, beading, gardening, food, altered art, candle making, Americana, holiday, animal crafts, wool felting, textile, food crafts, applique, basket making, abstract art, contemporary art, creative embroidery, watercolor art, wearable art, ribbon crafts, crewel, decorative painting, crochet, digital art, graphic art, dried floral design, fiber art, weaving, wedding crafts, baby crafts, fragrance crafts, gourd painting, home decor,paper crafts, jewelry making, lamp making, rug making, soap making, stamping, stenciling, tie-dying, pottery, handbag making, purse making, totes making, pocketbook making, polymer clay, potpourri, etc. blogs by the best artists and crafters on the web listed on our Top Blogs By Crafters toplist.


If you'd like to see over 500 blogs by artists and crafters please visit our main Top Blogs By Crafters website.
If you'd like to search our TOP BLOG BY CRAFTERS TOPLIST for our more popular categories just CLICK ON one of the categories below for the blogs in the category you're interested in:
Or, if you prefer to search by keyword, just enter the blog name, craft category or keyword in the search box below and then click SEARCH:
Site Of the Moment:
Cards By America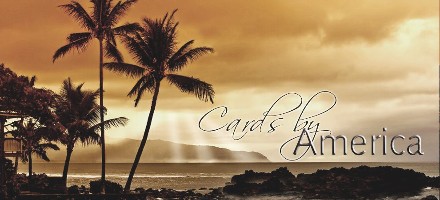 Card making, Paper Crafts, Scrapbooking, Crafting
Rank
Site
In
Out

1

Tag Along Teddies

15
1171

The continuing saga of a craft designer! A chatty, humorous chronicle of my craft and life adventures, new craft and bear pattern designs and life in general.

9

FitzBirch crafts from the cupboard

5
2158

Sisters and Nieces crafting across one continent

10

Teri Berry

5
474
The journey of a home-crafter to textile artist (felt maker), business owner and designer-maker.

12

Aunt Mannys Creations

4
787

Delve into the world of a primitive crafter. Journaling family, friends and business. Visually stimulating and much to see. Buy something, swap something or just take a gander.

18

Else's Bellas Artes

3
1375

Arts & crafts (stamp carving, paper crafts, crochet, knitting, sewing, quilting and more!), free patterns, craft chat.

21

Rag Rescue

2
1186

Behind the scenes of Rag Rescue's fabric treasure trove selling a range of recycled vintage textiles, embellishments and haberdashery items for designers and crafters

22

Kids Birthday Party Ideas

2
899

Kids Birthday Party Ideas is not only a site where you can find ideas for party themes, but I also feature lots of crafts & party decorating ideas that is easy on your budget and can be adapted to suit any theme you choose for your child's birthday party.

23

It's Just Frankly Kute

1
1414

My site is about the plush stuffed animals I create, cloth dolls, rag rugs, crafts I create, contests, recipes, free craft projects, or ideas, my quilts, pillows and what ever else I can think up.

30

My Little Space On The WWW

0
703

This is My Little Space On The WWW where I share my love of crafting, (mainly stamping). I also love to make my own flowers. I'm a DT member of : Passion for ProMarkers, Wags 'n Whiskers, Truly Scrumptious, Pollycraft & Spesch Designer Stamps.

33

A Life Unrehearsed

0
764

My personal blog where I share my love for life, friends and papercrafts, rubber stamping, card making and scrapbooking! Enter in, I'm always creating something! Love stamps and ink, the possibilities are endless!

36

THis Art that Makes me Happy

0
691

My blog consists of paper crafting of any sort. Family, photography, or anything else that comes along. I am a lover of all things vintage, and love taking my blog followers along my junk/treasure hunt. My camera is always at my side. My blog is just a ha

40

Fired With Imagination

0
808

Hi, I'm Joy. I am a Craftsman of the Guild of Enamellers and a Senior Art Clay Instructor. I love having fun with Art Clay Silver, Enamel, Glass & Heat. I teach it, work it, make it and sell it! Follow my blog to see what I am up to and check out my websi

44

Art Chick Studio

0
789

My online art studio is filled with my art, crafts, photography, glass art, ideas and inspiration!

46

Craft From My Heart Blog

0
872

My blog is just a quiet place to write and discuss what I am painting and creating. I also post painting and crafting tricks and tips. You will find crafting and painting tips. Now and then I will give you crafting and painting tips. Often I will write a

51

Two Crafty Mules

0
415

Crafty goodness varying from tips to projects and swaps.

52

Sanqunetti Design

0
689

Offering Freebies, Clipart sets, creatables, printables, chic, cute and fun! Great resource files for designers and crafters!

53

Tips For Crafters On The Web

0
1696

"Tips for Crafters on the Web" blog is my experience during the last year with setting up a small business website. I wish that when I was setting up my crafts & design business that I had one source that I could go to for information. Just one source.

54

lisajhoney's sweet things

0
867

I have a passion for sewing and papercrafts. At the moment i have been madly creating all sorts of felt food and would like to share any hints and tips with readers.

59

cornwall craftystamper

0
761

A Stamping and scrapping blog with hints, tips, tutorials, challenges and much much more

60

HowDoesShe

0
969

Crafting tutorials. Top 30 Neighbor Christmas Gifts. Homemade gift ideas. Family bonding ideas.
A site to help women, mothers, wives, become a little better!

67

Craft-Luver Marianna

0
530

Making quilts or anything that involves fabrics is my life and I love to talk about it on my blog!

69

Hawaiian Menehune

0
303

Hawaiian Collectible Menehunes are miniature dolls who were individually handcrafted on the Big Island of Hawaii with the greatest attention to detail creativity, inspiration, and love. All dolls, cradles, and canoes are authentic and originally designed,

70

CardMonkey - Live from the PaperJungle

0
627

Papercrafting at its finest, at least in the opinion of one fine monkey.

73

Paperglitter-Party printable crafts, Kawaii Decor,

0
340

From paper toys, to stationery sets, clever decorating paper crafts projects and party sets, PaperGlitter offers the ability to create lovely paper things using "do it yourself" PDF file templates also knows as "printables". The philosophy of paperglit

74

Paper Kawaii

0
905

Paper Kawaii offers free tutorials, templates, diagrams of cute papercraft, including origami, kirigami, paper models and more!
All free!

75

Scottish Lion and Friends

0
566

wrought iron garden sculpture and home accessories,hand woven textiles for the home plus other artist and crafters that we help promote at our Maine location

76

Crear es creer

0
439

Handmade news, crochet, knit, weaving, recycling. Tutorials and interviews to crafty buddies.

81

TheKrazyKraftLady

0
3506

'Diary' & photographs of my Primitive, Vintage & Folkart Creations/Projects. E_patterns, *free* E-patterns, craft site spotlights and more.


84

knitsofacto

0
128

Knitter, photographer, country gal, blogger. Free knitting patterns, lots of crafty tips, plenty of conversation

87

Crafterstown.com Blog

0
94

Crafterstown is a online marketplace to buy and sell arts and crafts.

89

Teresa's Country Treasures

0
263

Quality country clipart, graphics, printables, web page backgrounds, and digital art for all your scrapbooking and crafting projects

90

Kerenbakers Blog

0
554

A fun papercrafting site with lots of ideas, stamping, some tutorials and a peek into my hectic life as a mum of 5

92

Top Blogs By Crafters Blog

0
700

Do you like blogs - especially blogs written by artists and crafters? If you do then please subscribe to our Top Blogs By Crafters Blog. It's filled to the brim with information on our Top Blogs By Crafters toplist. Check it out and see what's going on.

96

By Your Hands

0
704

Dedicated to the promotion of handmade and the crafters who are trying to add to the family support by the work and expression of their hands.

100

Rock River Stitches

0
928

I am a primitive crafter of handmade wares along with my own original patterns. My hobbies are photography, gardening and sewing. You can see many posts on those subjects on my blog.

104

Calico Mermaid

0
383

Join us in the adventure of opening a new creative quilt fabric & sewing craft shop in a small town. This is a whole new experience for a couple of teachers, & so much fun!

108

MagpieCreates

0
1171

A blog for lovers of rubber stamping and papercrafting.

110

Picky Chicky's Art & Craft Blog

0
693

I am an artist and crafter who loves birdies and making beautiful things. I blog about current and upcoming craft projects, post pictures of my progress and inspiration, and share craft ideas. I work primarily in felt, fabric, and fiber--including weaving

112

Cards By America

0
596

Card making, Paper Crafts, Scrapbooking, Crafting

114

Artylady

0
850

An eclectic art and crafter, I enjoy paper arts and textile art

119

The Best Free Craft Articles

0
2818

If you like FREE craft articles, patterns, tutorials, & tips you will love our blog. Come learn about crafts, dolls, scrapbooking, mixed media, knitting, quilting, sewing, graphics, and more from the best artists & crafters on the web.


120

Northbrook Designs

0
1151

I love being a crafter of all kinds. Dolls, painting, needlework and everything in between. I look forward to sharing blog links and ideas with others.

123

Snapdragon's garden

0
734

A candid account of building a business based on my twin passions of flowers and fabrics. Follow the development of new projects. Learn about the ups and downs of trying to market craft items in a congested market.

124

jennys-sewing-studio

0
852

SINGER, Janome and Baby Lock dealer offering full service, parts and classes. We sell quilt and craft fabrics and offer extensive classes.

126

Shirlluvscrafts

0
611

Blog site for Bloggers that love crafts,painting and gifts. To Blog our hearts out...

132

Marmee Craft - My Cozy Little Nook

0
444

Marmee Craft's "My Cozy Little Nook" blog.

133

AngelSan Creation

0
990

Life and creations of a French stitcher/crafter in the UK. CrossStitch, crochet, and cute things !

136

connie-livingbeautifully

0
871

Thought on beautiful living and crafting shabby pink things!

137

Lemon Tree Tales

0
2060

Threaded Crafts, Doll Making, Quilts & Sewing

138

Under Construction

0
952

Hi, I'm Melissa and this is my little corner of the blogosphere where I write about my attempts at craftiness.
Page: [1]
2
Last Update: Thu, 09.21.17 6:30
Next Update: Thu, 09.21.17 7:00
Next Reset: Mon, 10.02.17 3:18
Sites: 209